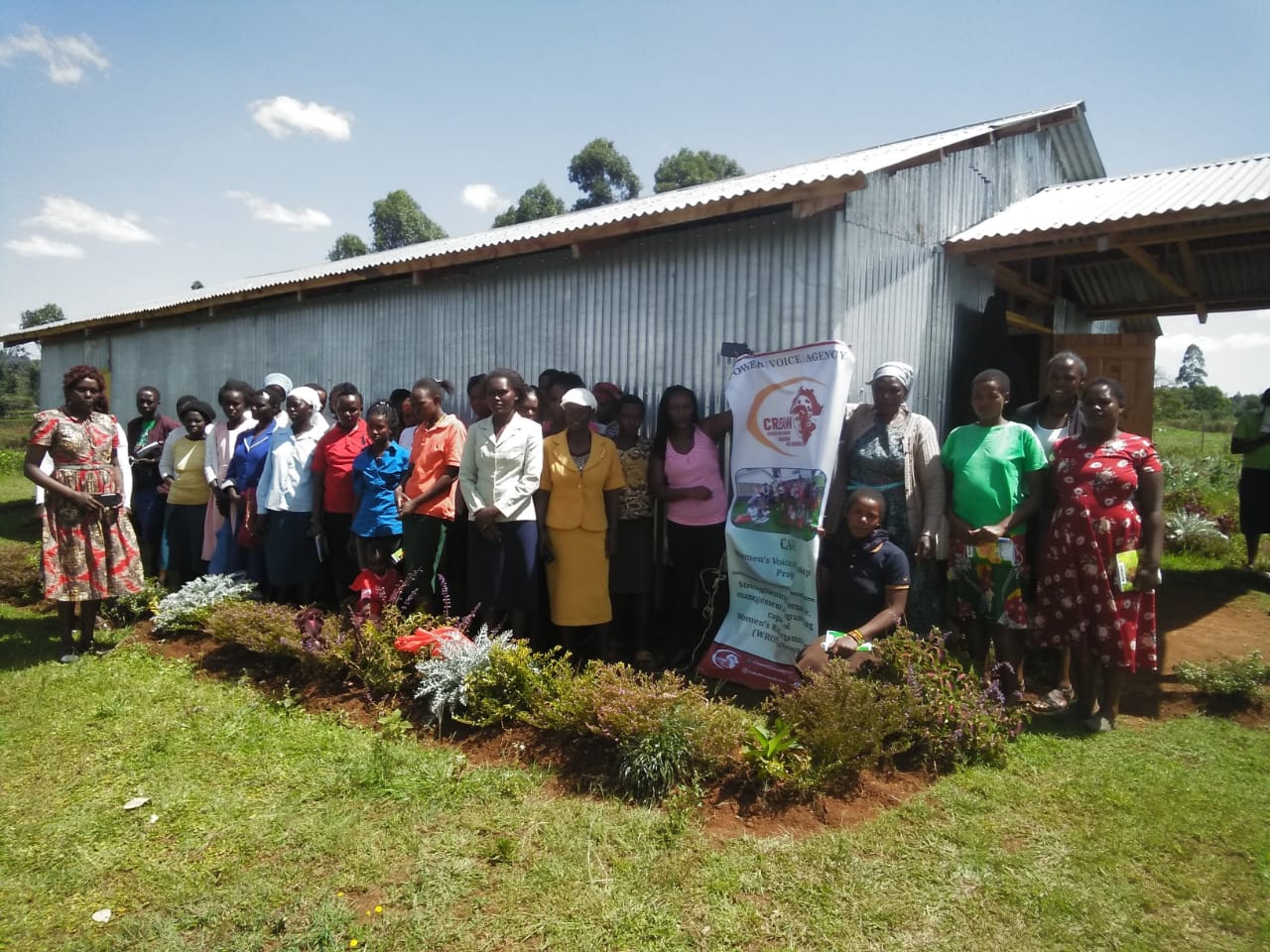 |
|
CHEPNGOBOB KOSHIN WOMEN GROUP MARK 16 DAYS OF ACTIVISM
Date: 25-11-2022
Chepngobob Koshin women Group is a registered group of women with an aim to positively transform the society through the social- economic empowerment of women and young adolescent girls.The group is under Ainamoi Universal Development Initiative a community – base organization comprising of 10 women groups

Their mission is to improve the quality of lives for women and girls through health interventions and empowering of women economically through initiation of income generation activities.

The group started as a traditional dancing women group which later participated in helping the orphans in the community by donating school uniforms and sponsoring some by paying them the school fees.

The group also helps the marginalized people in the community by giving them foodstuffs like maize and buying maize seeds and fertilizers.

"From the year 2020 our group have successfully accessed funding and training from CREAW Kenya. The trainings helped us to understand how to better administer training on young women and girls, as well the group members, stakeholders and administration i.e chiefs and village elders. The funding from CREAW help our group in purchasing of Dignity kits for girls and equipping our office This helped our group to improve the health of women and young girls in the community as well as empower us economically through initiation of income generating activities," Said Eunice Soi Chepngobob Koshin group member.

Mama Cherotich a member of Chepngobob Koshin women Group said, "through trainings from CREAW Kenya, we were able to sensitize women and girls on their rights. Those trained became agendt of change, spreading the information to their communities especially on sexual reproductive health rights. Our community leaders have agreed to work with us positively to continued on the sensitization and advocacy activities against harmful cultural practices therefore we have seen the positive impact of the support from CREAW ".

In her closing remarks Eunice Soi said, "Covid- 19 affected most of our trainings because of government restrictions. We had to buy items like masks, sanitizers and soap which were not initially in our budget.
We had targeted mostly 40 participants for our training and mentorship programmes but at times the number was too big and at times it could double and so we had to send many back because of our budget.

The weather at times was a challenge, it rained during some of our activities especially, during harmful cultural advocacy an awareness which we did in a market area and so we had to wait for long time."