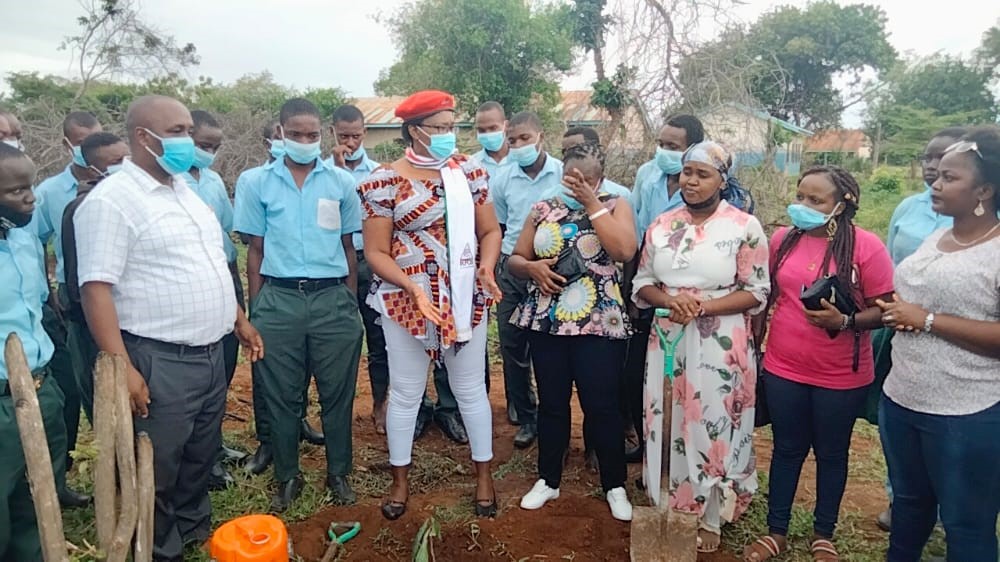 |
|
WOMEN RIGHTS ORGANISATIONS IN LAMU COUNTY DISTRIBUTE SANITARY TOWELS
Date: 16-08-2021
By Nancy Wachira

Sub-Edited by Liberty Kituu

The Lamu PadMe Women group had a meeting with the Manda airport Secondary school which was aimed to empower students and distribution of Sanitary towels to the girls in the school.

Manda airport school is a school located in the local village of Manda island with a few numbers of students whose are able to cater for the school fees. It has 45 students 20 of them being girls and 25 being boys

The Lamu Padme women group with the company of the National Grassroot for Women Association Madam Faith Muthoni and Madam Jenifer from the Kenya film Classification Board managed to distribute sanitary towels that will run for six months to girls in Manda Airport Secondary School.

Madam Faith Muthoni also provided the boys in the school with Balls for the co curriculum activities and bought the bare footed students with shoes to make them feel and privileged like others.

The Association started a program for trees planting in school which is aimed in making the environment attractive. The school Management embraced the program and appreciated the entire organization for their good Charity work to support children from the Local and Vulnerable village of the interior part of Lamu.

" We feel privileged and prioritized by benefiting from your project and empowering our children. As a principal in this school, I will cooperate with my students and other teachers to make our environment attractive. The school will also be inviting guest from your group for guidance and counseling in order to much empower our students to make them achieve their goals and make them feel like other students countrywide" Said Mr. Mbuthia the Principal Manda Secondary.