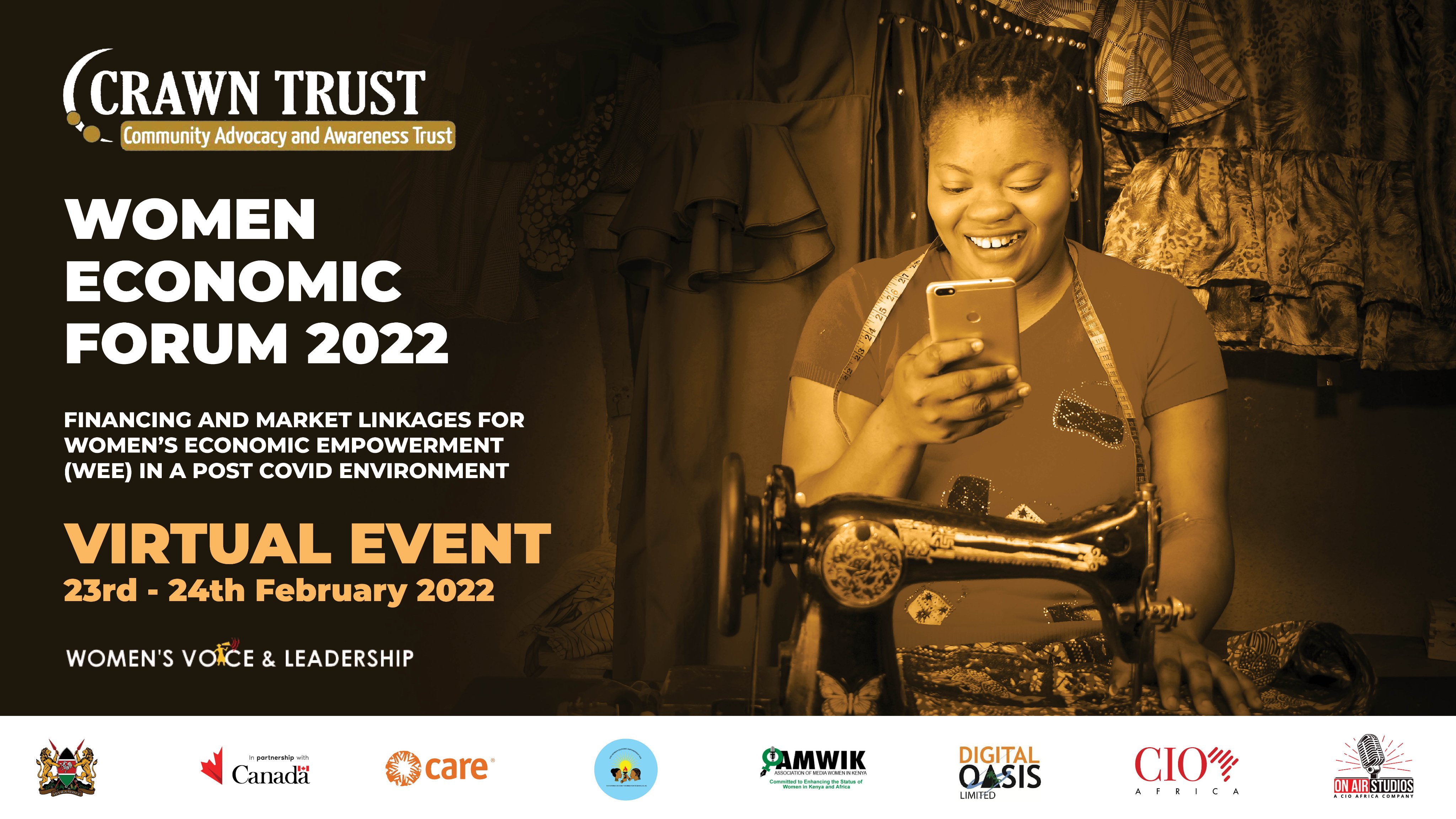 |
|
WOMEN ECONOMIC FORUM 2022
Date: 23-02-2022
CRAWN Trust has convened the Women Economic forum- WEF 2022. The WEF 2022, which is the second in its series under the 'Women and the Economy series' is themed "Financing and Market Linkages for Women's Economic Empowerment (WEE) in a post COVID environment".

The forum will be conducted virtually on 23 and 24 February 2022. The two day event will provide a platform for critical discourse aimed at advocating for progressive gender sensitive policies, contributing to gender equality and women empowerment in Kenya.

The areas of discussion will include:
1. Post COVID country economic outlook
2. Women's Political Participation and Economic Empowerment
3. Financing women for economic empowerment in a post COVID environment
4. Women entrepreneurs breaking through
5. Business mentorship: and why it is important
6. Trade Linkages: Market Intelligence: Making EAC and AfCFTA work for women
7. Social effects of COVID-19 on women and women owned enterprises
8. Technology and innovation: Bridging the gender gap in technology for business growth

Kindly register for the forum by clicking on the link below: www.womeneconomicforumkenya.com/2022/register-for-event-here/ .

We are looking forward to hosting you at the virtual event.